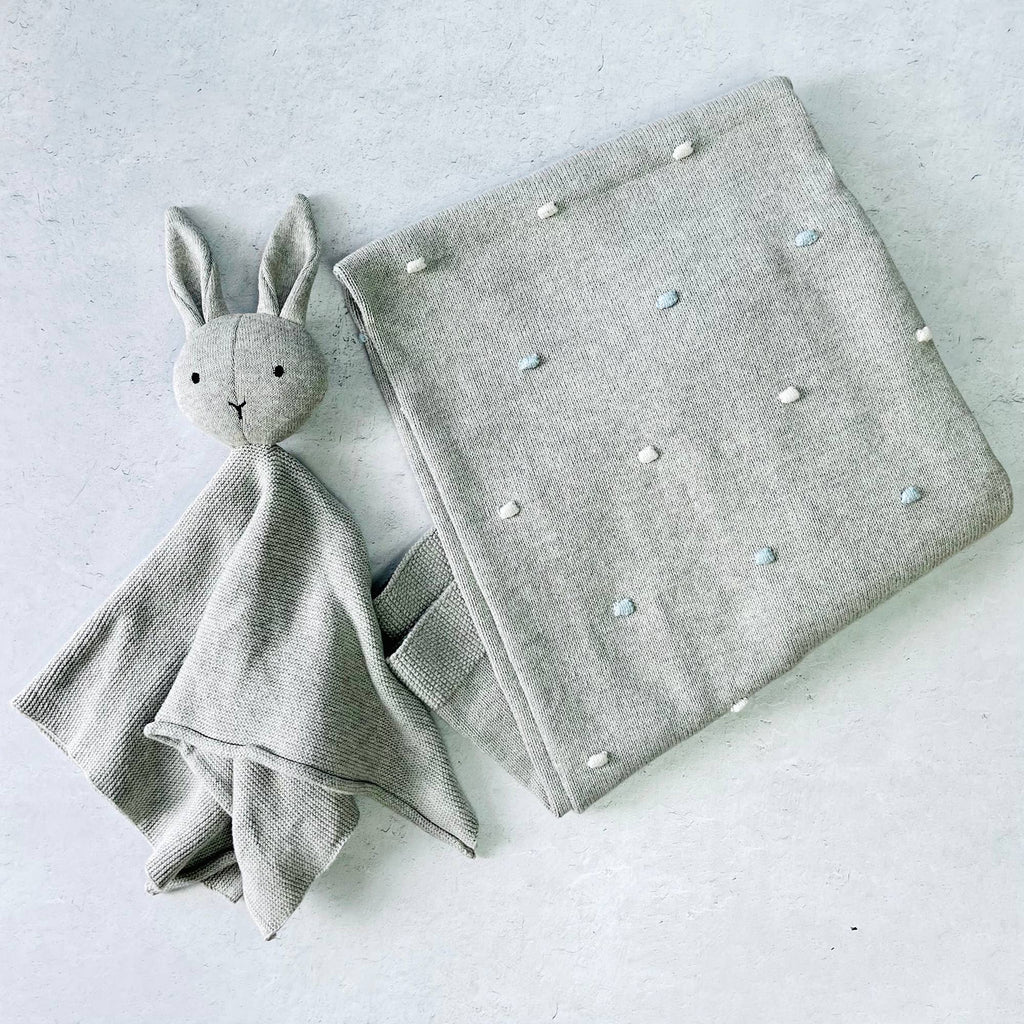 Jacquard Grey with White Bobbles Knit Blanket & Lovey Gift SET
$ 68.00
We have run out of stock for this item.
100% Organic Cotton Jacquard Knit Gift Set includes:
Bobble blanket, large size - 32x40"
Bunny Lovey Security Toy - 14x14"
Ultra-Soft, lightweight, all-season, breathable, cozy and comfy. Non-toxic & natural fabrication for sensitive skin, eco-friendly & sustainable materials used. Made from sustainably grown organic cotton, supporting better livelihoods of small grower farmers. Conscientiously designed in USA & ethically made by artisans at a GOTS certified facility in India.
Heirloom quality, non-toxic and eco-friendly materials.