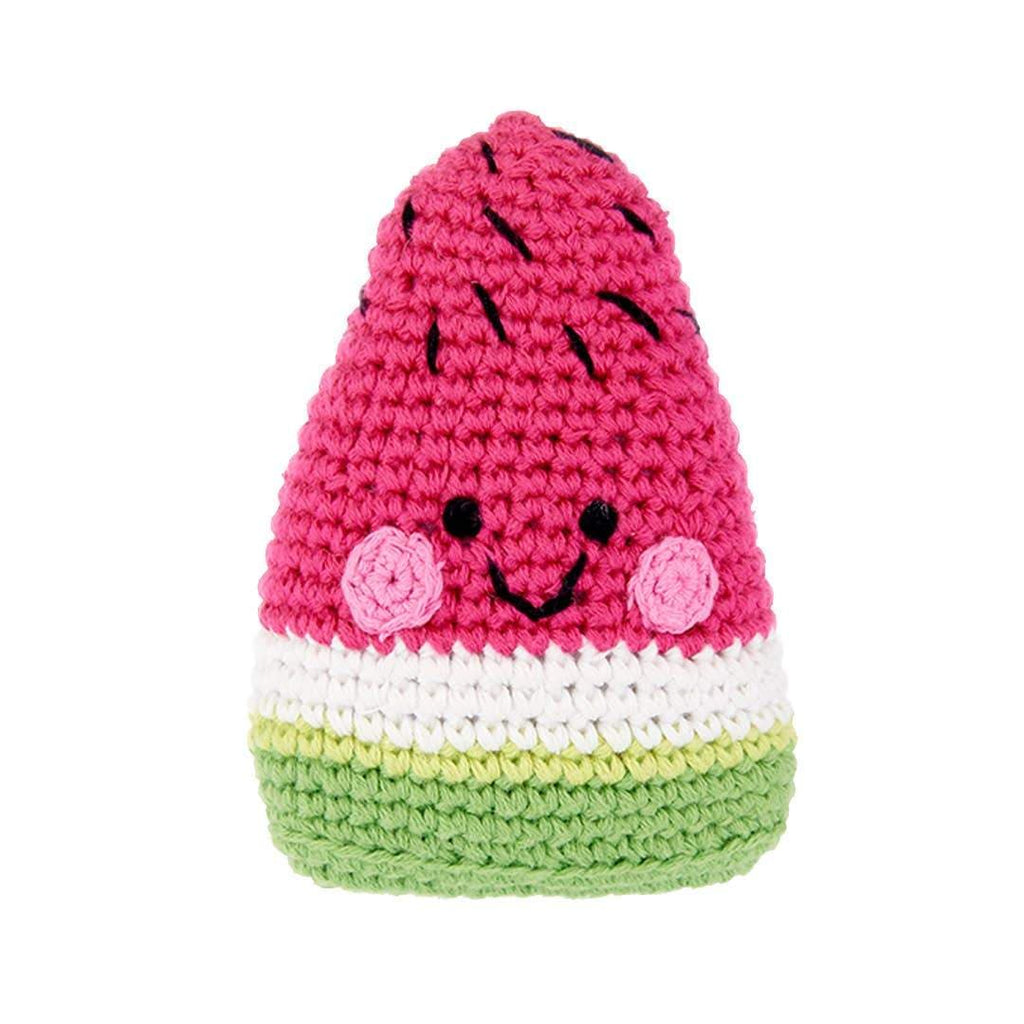 Friendly Fruit Rattle - Watermelon
$ 11.99
We have run out of stock for this item.
Handmade knit rattle made with 100% cotton, poly fill. When you purchase a Pebble product, you are supporting fair wages, and good quality, flexible and local employment for rural women in Bangladesh. 
5" l x 3" w x 2" h
Made entirely by hand with natural materials and as such there will be slight variations in size, color and design in line with the unique nature of this product.

Care instructions: machine washable, tumble dry on a low setting