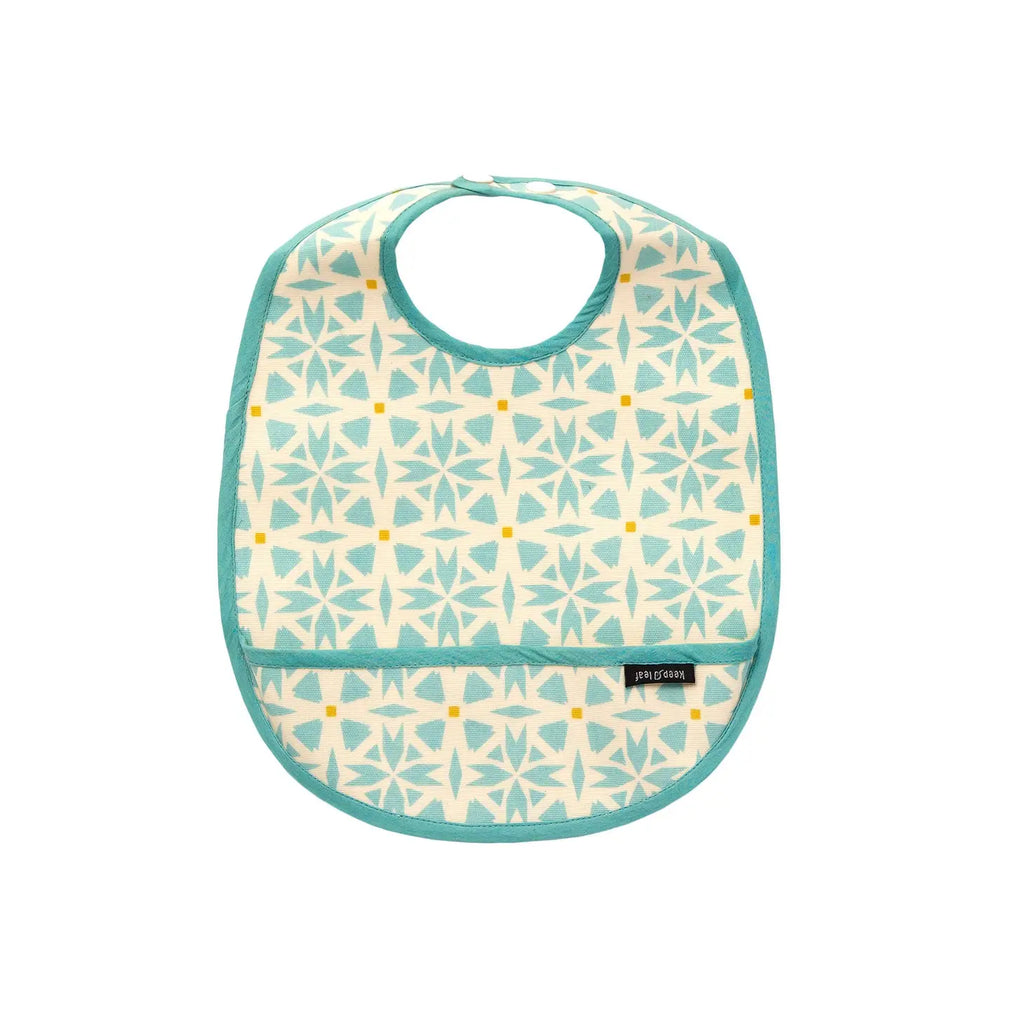 Geo Toddler Pocket Bib
$ 9.50
We have run out of stock for this item.
Simplify meal times with this pocketed easy to clean bib. Made from 100% organic cotton canvas with waterproof coating for easy cleaning. Just wipe or rinse and hang to dry!
Features: Convenient adjustable snap closure and catch-all pocket. Lead, phthalate and BPA free. Size: 10.5"W x 14.5"L.