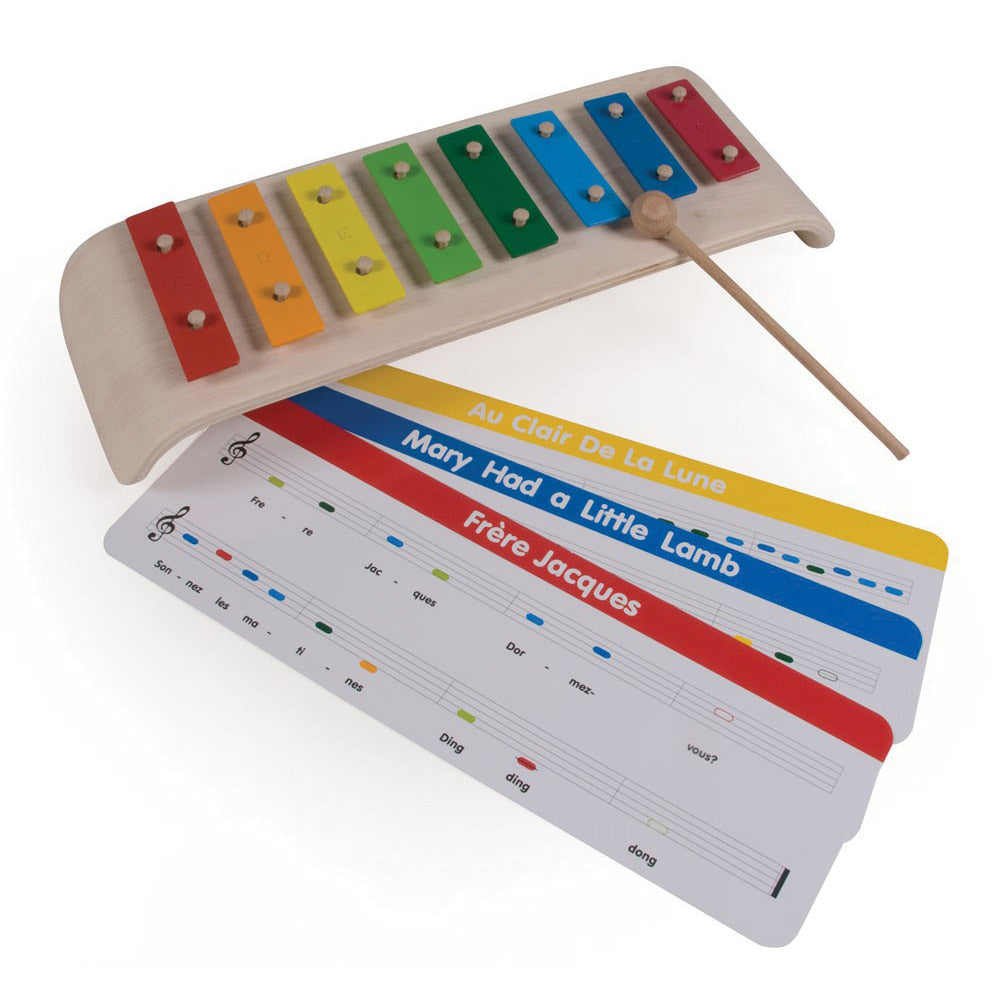 We have run out of stock for this item.
Ages: 3y+
This Melody Xylophone with real metal bars allow kids as young as 3 to play a real instrument! size: 6.4 x 12.5 x 2.3 inches
Designed with a beautifully curved wooden base, the eight colored bars produce true-to-scale musical notes. The wooden mallet stows neatly under the base in a special holder.
Color coded sheet music for the following five songs are included:
"Au Clair de la Lune"
"Frère Jacques"
"Jingle Bells"
"Ode to Joy"
"Savez-Vous Planter Les Choux
PlanToys® is certified under the category of 
FSC
 chain of custody
Packaged in Recycled and Recyclable Materials Printed with Soy Ink
Sustainable manufacturing using solar energy, biomass power plant & eco-efficiency