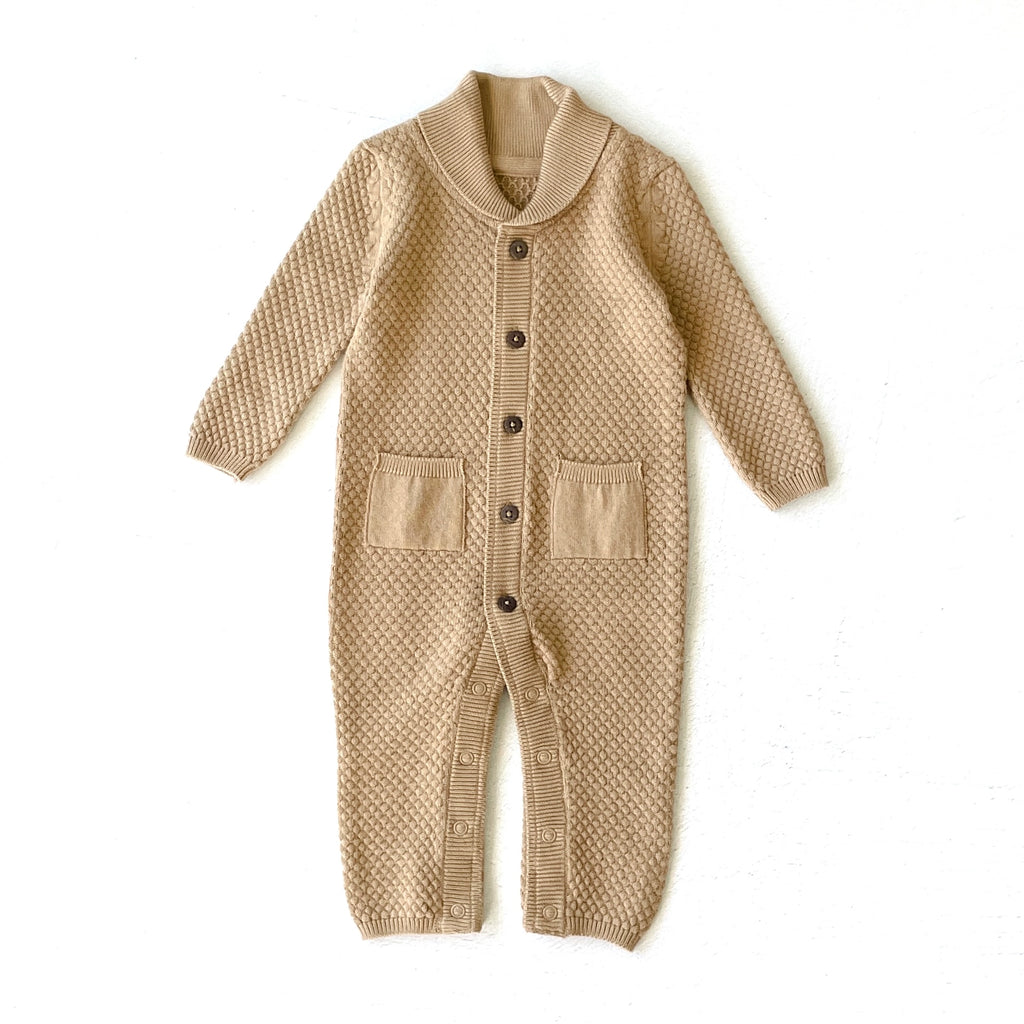 Milan Shawl Sweater Jumpsuit - Earth Brown Heather
$ 44.00
100% organic cotton sweater knit coverall romper, cashmere like softness.

Shawl collar and front pockets.

Coconut shell buttons in front, stylish, functional & sustainable.

Convenient snap closure along the crotch for diaper changes.

All-season, lightweight and breathable organic cotton, comfy and cozy.

Eco-friendly, chemical free and non-toxic, good for baby's delicate skin.

Machine washable, durable and long lasting.

Ethically & lovingly produced in India.