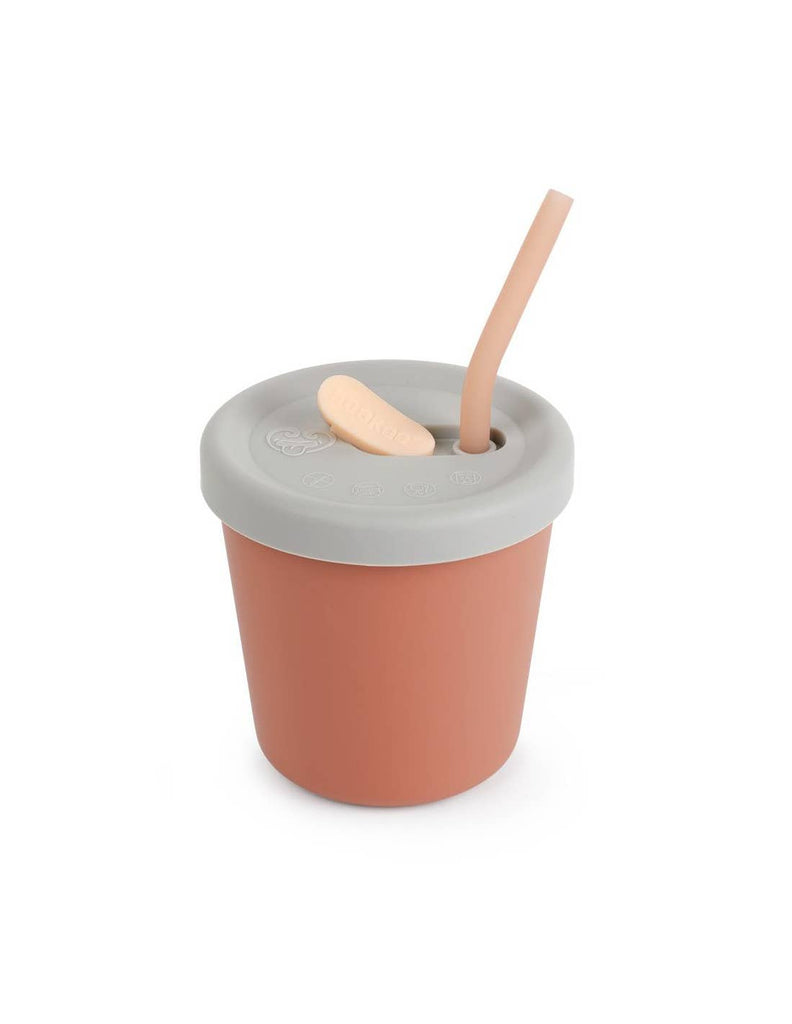 Drinking Cup with Straw - Rusty Red
$ 24.00
We have run out of stock for this item.
Now your little one can drink anywhere, anytime with Haakaa's Silicone Sippy Straw Cup! Our 100% food grade silicone cup is lightweight and drop proof, and comes with a tight sealing lid so you can safely carry your drink around while minimising potential spills. It's the perfect bridge between a sippy cup and an open cup!

When it's time to drink, simply remove the tab on the lid and insert the straw through the opening. Not only is our reusable silicone straw a kinder choice for the planet, but it's also soft and gentle on delicate little mouths - perfect for those teething tots who chew just about anything! Once your little one is ready, just remove the cap and you have an open silicone cup.
Features:
Bridges the gap between a sippy cup and an open cup.
Made of soft and flexible food grade silicone.
Lightweight, durable and drop-proof.
Tight-sealing lid to minimise accidental spills.
Soft and bendy silicone straw is gentle on delicate mouths.
Portable and convenient, perfect for travel.
Easy to use and clean.
Safe in dishwashers, microwave sterilizers and boiling water.
BPA, PVC and phthalate-free.
Suitable for 6 months and up.
Cleaning & Care
Clean after each use. We strongly recommend cleaning and sterilising this product with any steam sterilising system or by boiling in water for 2-3 minutes. Do not use any bleach-based agents or sterilising tablets to clean this product. Do not use UV sterilisers to clean this product as it may impact the lifespan of your cup.
Caution: Check product condition regularly. Replace if this product shows any signs of damage. Do not store near any sharp objects. Only soft bristle brushes or soft sponges should be used to clean this product as hard scourers may scratch the surface. This product is not a toy. Do not use this product for anything other than its intended use. Adult supervision is required.