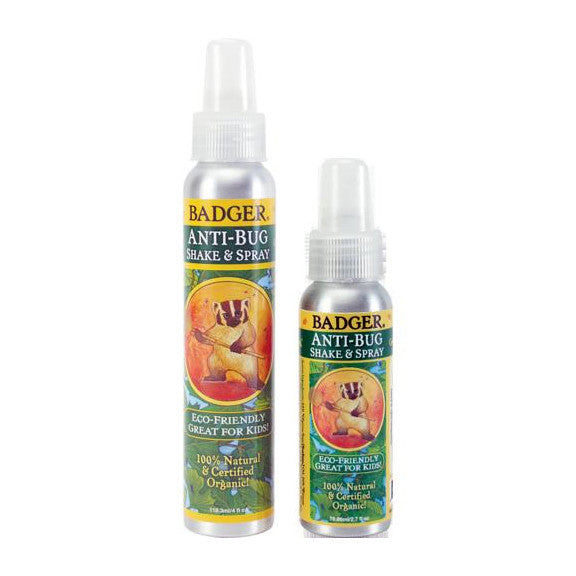 Anti-Bug Shake & Spray
$ 9.99
We have run out of stock for this item.
USDA Certified Organic - All Natural Mosquito Repellent
All-Natural and 100% Organic formula contains no DEET, petrolatum or other chemicals.
Independent lab tests show high efficacy – between three and four hours for mosquitoes & flies.
Pleasant smelling protection that can be used by the whole family.
Good For the Skin. Bad for the Bug.®
Badger believes that the best way to protect your family from bugs, mosquitoes and insects is to use an organic all-natural mosquito repellent. Totally safe and proven effective! This is our tried-and-true formulation of Organic Citronella, Cedar, and Lemongrass Essential Oils, which have been used for centuries to naturally repel insects. An organic all natural product to repel the occasional bug, insect or mosquito. It smells good, feels good, and really works - without DEET, petrolatum, or other chemicals.