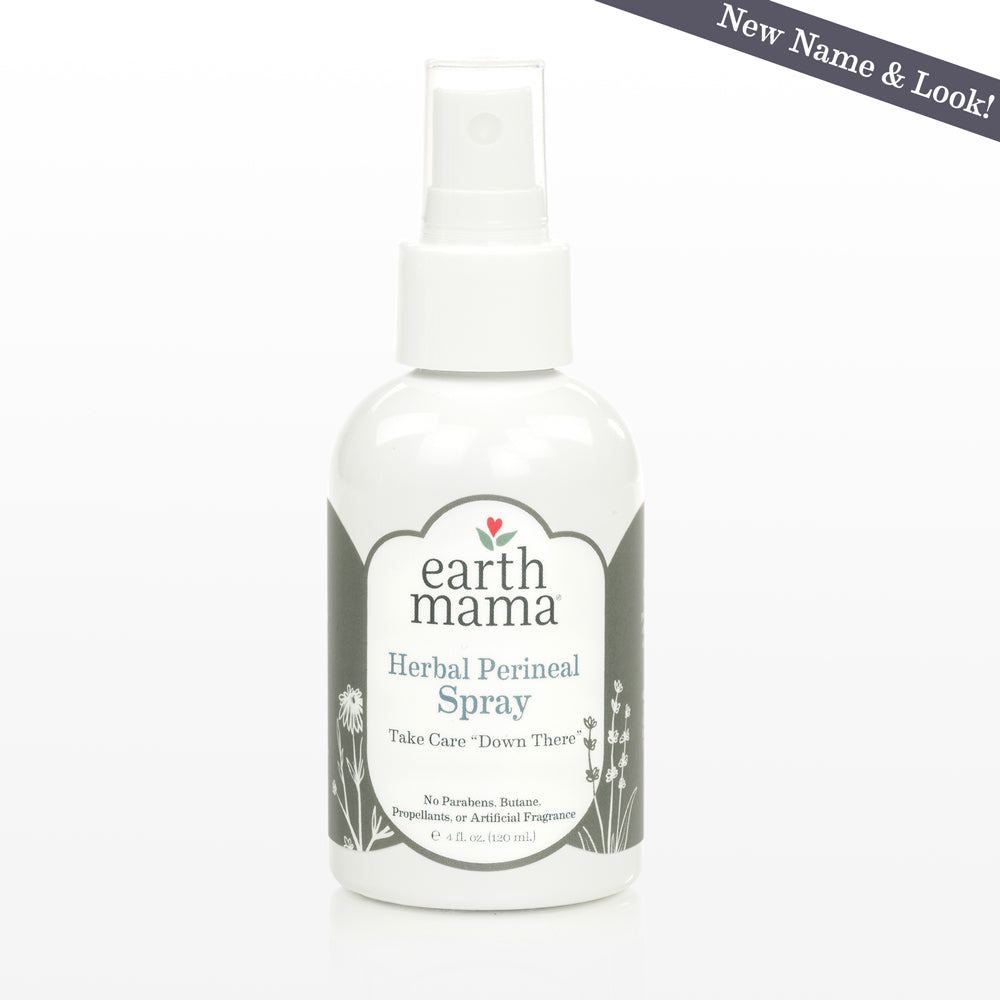 Herbal Perineal Spray
$ 13.99
NEW NAME & LOOK! Earth Mama Angel Baby New Mama Bottom Spray is now Earth Mama's Herbal Perineal Spray!
Fact: Pregnancy and childbirth will change your lady parts. Here's another fact: You will heal. And there's no harm in getting some cooling comfort "down there" along the way. Herbal Perineal Spray is a natural touch-free herbal mist for pregnancy and postpartum use, with a clever upside down sprayer so it's easier to reach hard to get places. With cooling cucumber, organic witch hazel and organic herbs traditionally used for postpartum relief, Herbal Perineal Spray helps soothe perineal discomfort before and after childbirth. No parabens, butane, propellants, artificial preservatives or artificial fragrance. 'Cause who wants any of that down there?
- Rated ONE on the EWG's Skin Deep Cosmetics Database, the lowest hazard rating a product can achieve.


 What else do mamas use it for?
sunburn
puffy eyes
aftershave
toner
swimsuit chafe
razor burn
bug bites