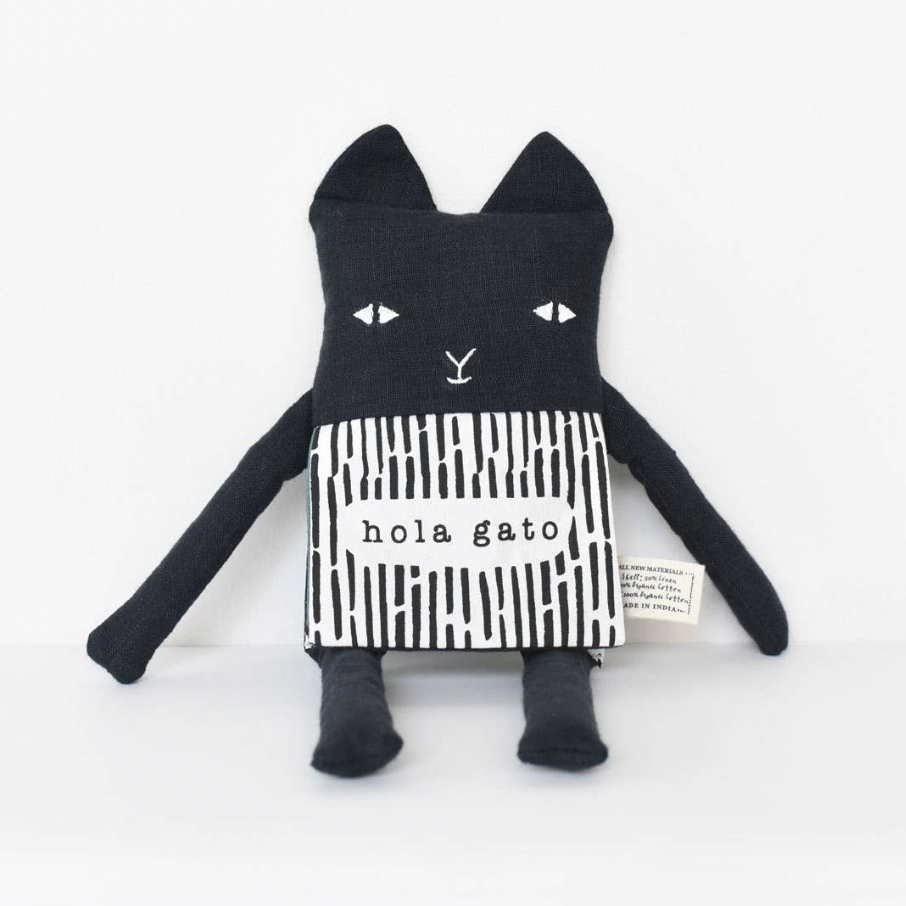 Organic Cat Flippy Friend SPANISH EDITION
$ 42.95
We have run out of stock for this item.
Flip through Cat's day (in Spanish), from greetings, to lunch, all the way to bedtime with this lovable friend who will stimulate your child's curiosity while following the rhythm and comfort of a daily routine. This clever toy is part cuddle buddy and part flip book with heartwarming faces designed to mirror a toddler's most common feelings and experiences to help them develop their emotional intelligence. Made in India using certified organic fabrics and ethical practices, and arrives in a drawstring linen gift bag/storage bag.
About Wee Gallery:
Wee Gallery is a small, family business and we strive to make the world a better place by engaging with our community and the world around us. We use only sustainably sourced materials and partner with companies that operate on socially sustainable practices. We strive to use minimal packaging and keep everything biodegradable. We use Forest Stewardship Council (FSC) card stock in our cards and soy inks. Wee Gallery Wall Graphics are made with Polypropylene, instead of PVC.  All the cotton in our soft goods is certified  organic under the Global Organic Textile Standard (GOTS) .