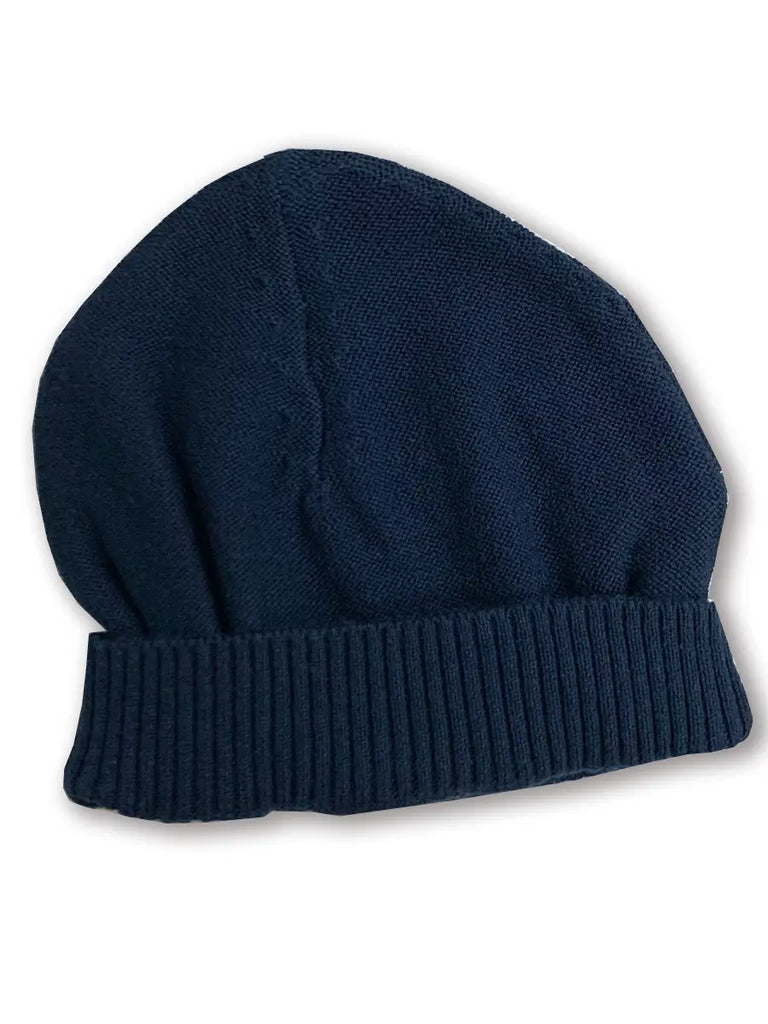 Organic Cotton Knit Hat - Navy
$ 22.00
Super soft 100% organic cotton flat knitted beanie cap hat, perfect for keeping your little one's head warm and cozy.
Size: 0-3 months

For newborn babies up to 3 months, one size.

Classic and adorable design with meticulous detailing.

Super Soft, lightweight, all -season and comfy.

Chemical free & non-toxic formulation, eco-friendly.

Ethically produced in India, supporting better livelihoods for small grower farmers.