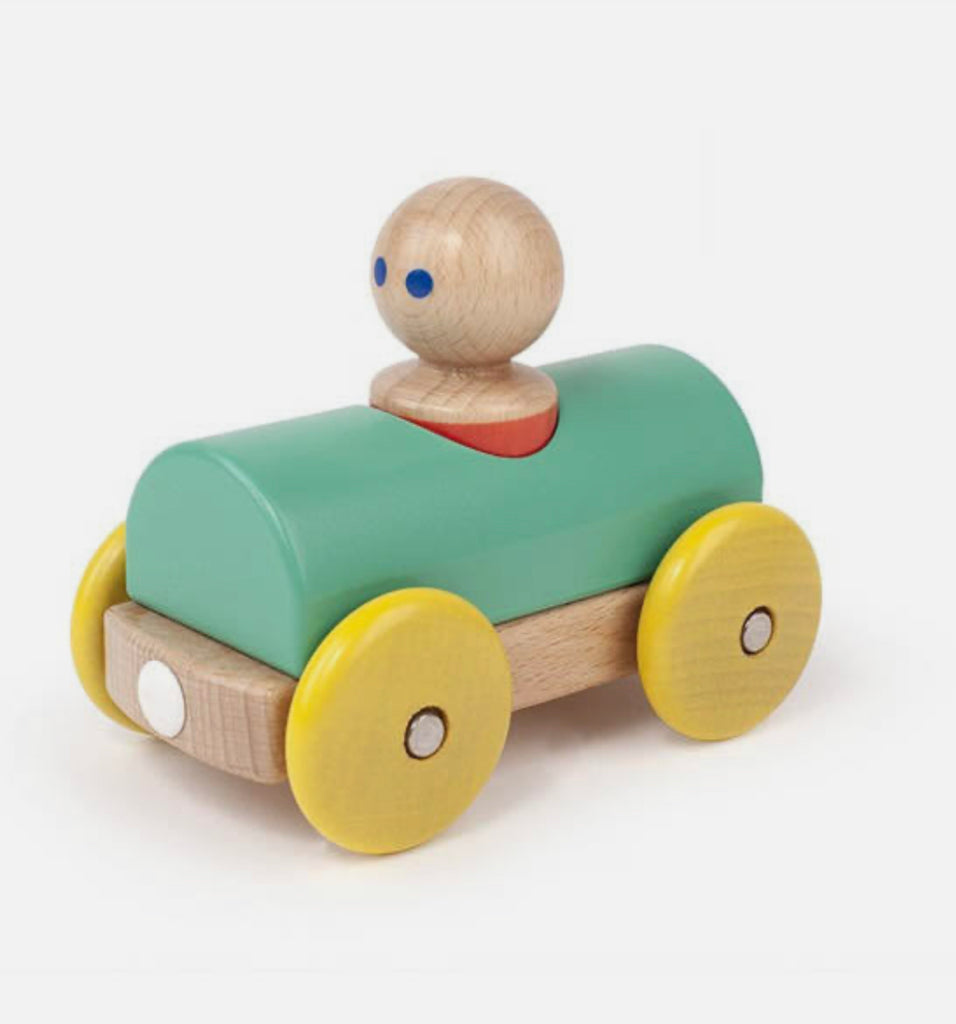 Tegu Magnetic Racer: Teal/Yellow
$ 17.99
These magnetic racers have got the need for speed! Complete with a chassis, body and driver, each racer is ready to roll. The three magnetic parts make it possible to mix and match to build the coolest looking car. Choose just one or build a whole race team by connecting all the racers.


Includes 3 Pieces
Fully compatible with ALL other Tegu Magnetic Wooden Blocks
Brilliantly simple and premium heirloom-quality toy that will last for generations
Curiously attractive and perfect for those seeking toys supporting open-ended and unscripted play
Naturally safe: no lead, no plastic, non-toxic, water-based lacquer finish, no small parts
Sustainably sourced, FSC-certified Honduran hardwoods
Suitable for children ages 12+ months
Warning: This product contains small magnets. Swallowed magnets can cause complications leading to serious infections and death. Seek immediate medical attention if magnets are swallowed or inhaled.
Tegu is a company that is deeply committed to the environment and social causes. They employ local craftspeople in Honduras, and help send local children to school. Tegu also strives to reforest the depleted Honduran rain forests.