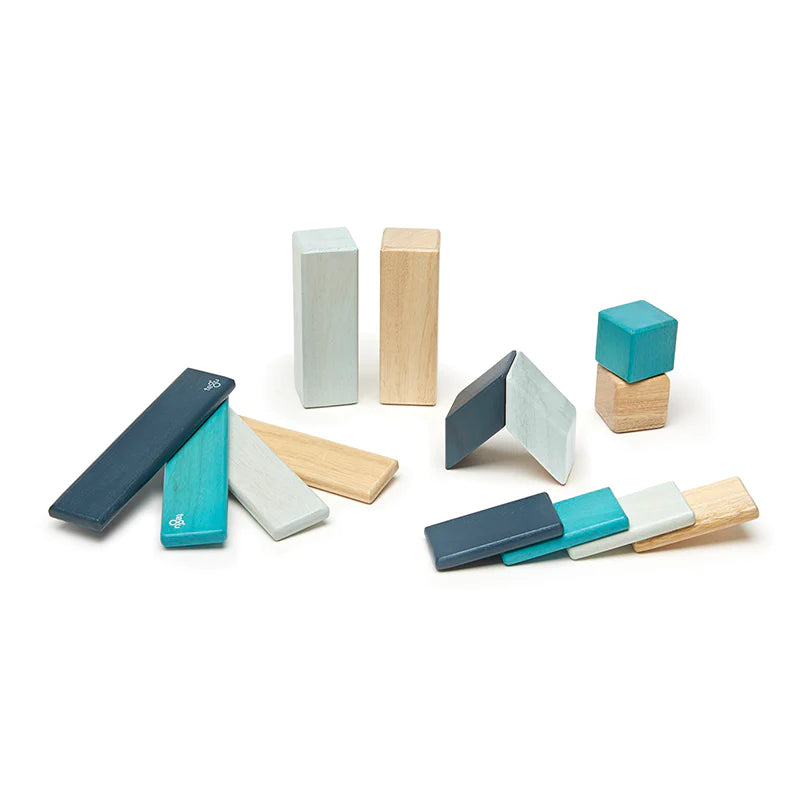 14 Piece Magnetic Wooden Block Set: Blues
$ 39.99
We have run out of stock for this item.
Ages: 1+
Tegu Magnetic Wooden Blocks introductory building set is a 14-piece kit that allows for simple creations.
This Sunset Blocks Set contains 14 magnetic wooden blocks in five gender-neutral shades of Natural, Mahogany, Salmon, Sky and Cornflower Blue, and includes five shapes:
2 medium columns

4 long planks

4 short planks

2 cubes

2 parallelograms
Each piece is sustainably-harvested Honduran hardwood and finished with water-based, non-toxic lacquer. Completely enclosed magnets are embedded in the center of each block.
Tegu is a company that is deeply committed to the environment and social causes. They employ local craftspeople in Honduras, and help send local children to school. Tegu also strives to reforest the depleted Honduran rain forests.
Winner of the 2014 Slow Toy Award
Recommended for ages 3 and up

Made of sustainably-forested FSC certified Honduran hardwoods

Made by the wonderful folks at Tegu 

Made in Honduras