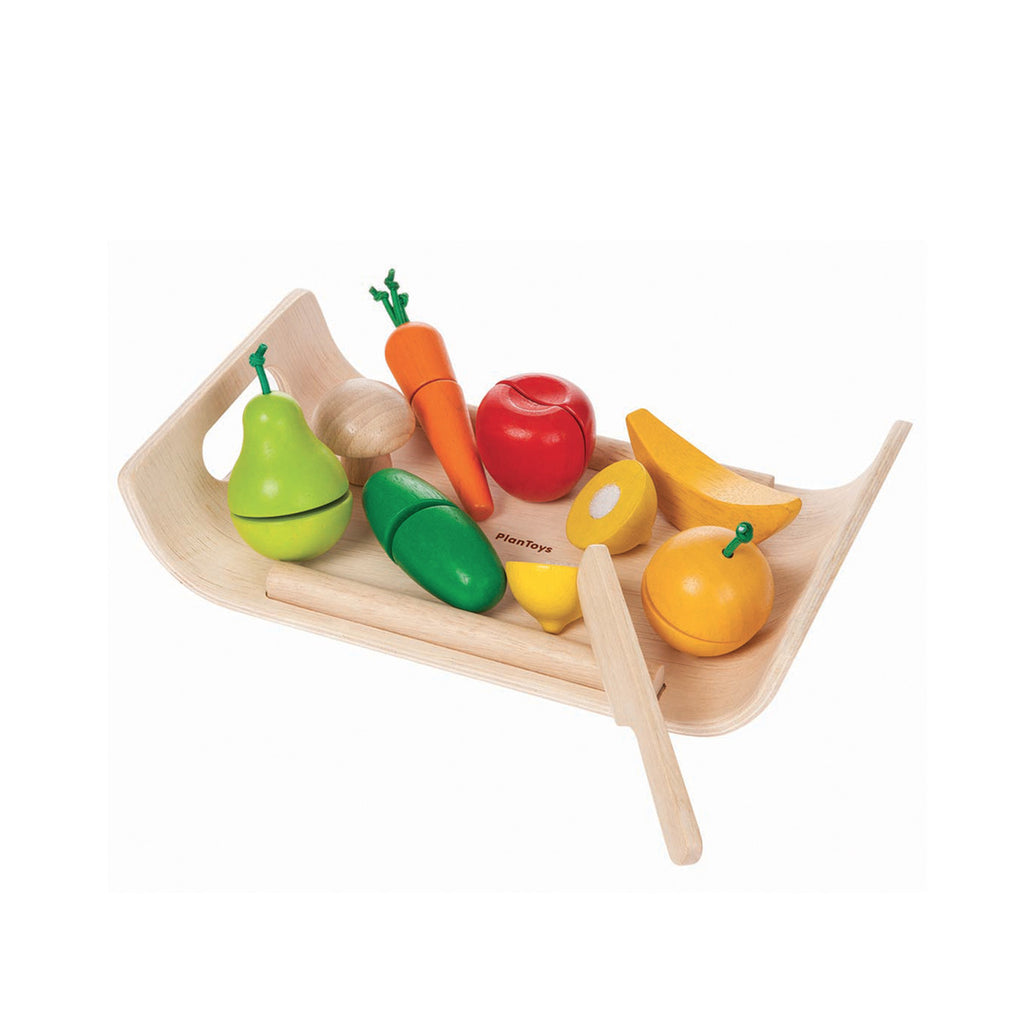 Assorted Fruit & Vegetables
$ 35.00
We have run out of stock for this item.
Ages: 18m+
This set consists of 7 colorful rubberwood pieces that are pigmented with water-based and natural dyes that are free from harmful chemicals. Softened edges leave each piece child-friendly and safe for free play.
The Fruit & Vegetable play set helps strengthen fine and gross motor skills while also enhancing creative thinking and hand-eye coordination. Additionally children can learn new kitchen vocabulary - supporting their language and communication skill development.
Non-Formaldehyde Glue
PlanToys® is certified under the category of FSC chain of custody
Packaged in Recycled and Recyclable Materials Printed with Soy Ink
Sustainable manufacturing using solar energy, biomass power plant & eco-efficiency