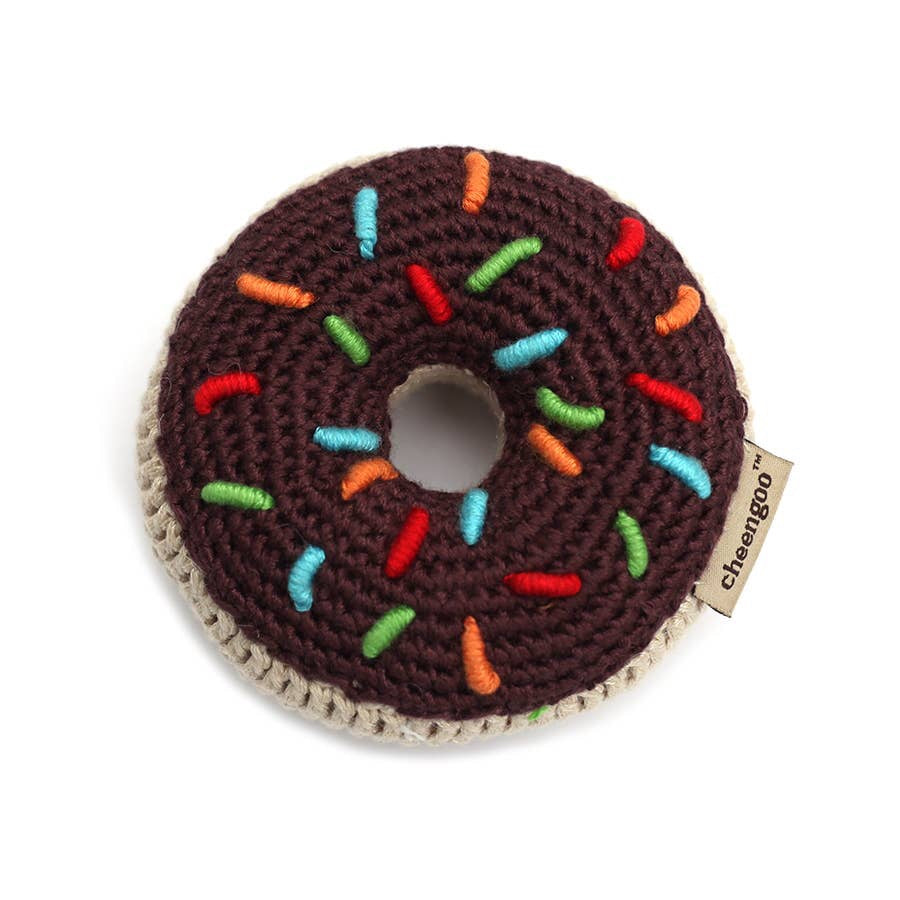 Donut Rattle - Chocolate
$ 15.99
Soft, richly textured, making this donut a perfect plaything for babies and older siblings, who can serve them up in a tea party or play kitchen. Entirely hand crocheted using 100% organically grown and sustainably harvested bamboo.
All cheengo toys are designed in San Francisco, USA but lovingly hand-crocheted by a team of artisan women in China, mostly mothers and farmers working to provide their families with extra income for basic needs. They provide free training, flexible working hours and fair wage.
Toys are tested for highest standards of safety (ASTM and CPSIA).
Size: 4" in diameter