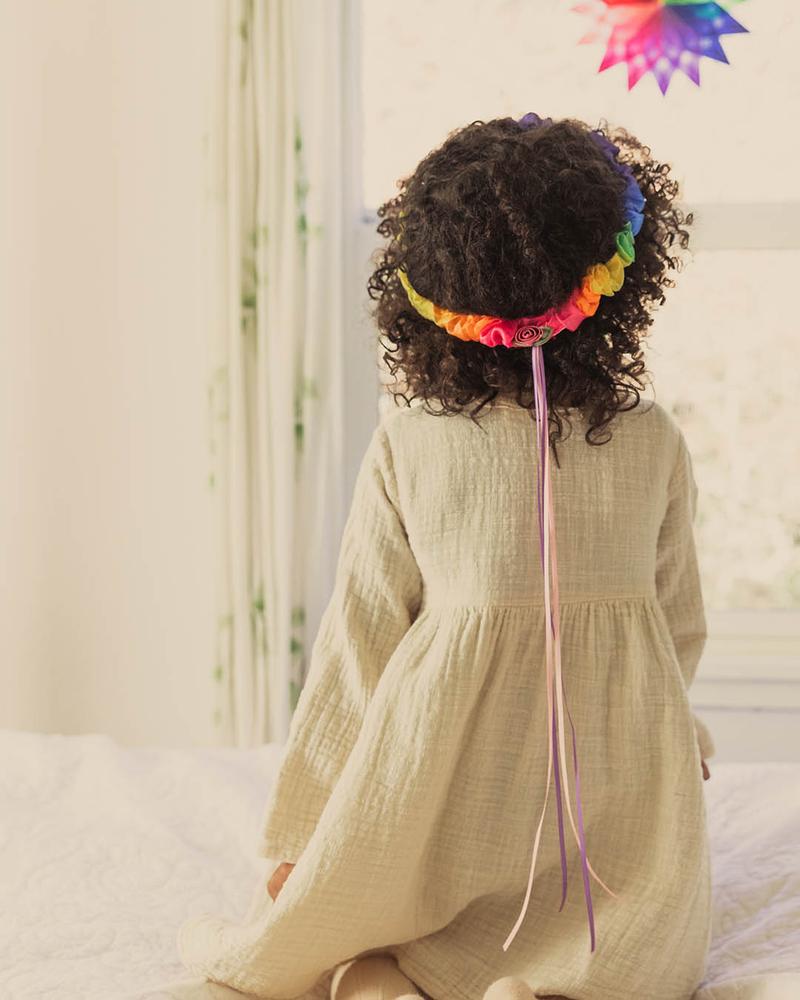 Rainbow Silk Garland
$ 12.95
Ages: All ages
Silk Garlands have a stretchy elastic band (18"-28"), wrapped in soft, 100% real silk fits comfortably on even the most sensitive little ones. 
Finished with a satin rose and four flowing ribbons, Garlands can be worn simply on the head or waist, or in combination with our Playsilks to create skirts, pants, head dresses, and more.
100% real silk
hand-painted and silk screened by hand
eco-friendly, non-toxic dye
Sarah's Silks is a family owned company specializing in Waldorf inspired toys for children. Silk is natural, renewable, and eco-friendly, as is the wood, wool, and cotton they also use in their products.